"I'm a survivor!" These are the words of Denise McDonald, who is indeed a survivor. Born deaf and weighing only three pounds, Denise has endured much pain and many challenges in her brief 54 years. She has struggled through two bouts of ovarian cancer, had her breasts removed due to cancer, and is a woman who is HIV-positive.
Denise is originally from Elgin, Illinois. She and her family (dad, mom, two sisters, and a brother) moved to Arizona in 1973 to find allergy relief. She also found a job working with children, using sign language, in a deaf education program in Yuma. Surgery partially restored her hearing; however her dream of working for the Arizona School for the Deaf and Blind was not to be fulfilled due to HIV and diabetes. Some days her body just won't cooperate with what her mind would like to do. That is Denise's biggest challenge today. For example, a dream trip to Disneyland turned into a bad dream. She was able to walk around the park the first day, but afterwards, her loving and supportive husband of eight years, Michael, had to maneuver her in a wheelchair—not a fun option for either one of them.
Denise's HIV is a result of a blood transfusion during the time when AIDS was first becoming a public health issue and the blood supply was not adequately monitored. Her current HIV medications involve 12 pills in the morning and 8 pills at night. She realizes that others living with HIV take much more medicine than that, and considers herself lucky to be on such a minimal regimen, and fortunate to live in a country where HIV medications are available.
Denise's previous marriage dissolved due to her physical health. Her husband had decided that he could not face spending the rest of his married life caring for someone who could be so incapacitated at times. Reluctantly, they divorced. Denise has one son, and a grandson. When asked how her son handled the news when she was diagnosed with HIV in 1984, she sadly replied that he does not talk about it. Denise's own reaction was one of disbelief. She was stunned to find out she had the same disease as Ryan White. She remembers seeing a 60 Minutes television program that featured a woman who had AIDS. Every three months there was an update, but eventually the woman died. It took Denise two weeks to cry as she realized that this could happen to her.
"Poz Cafe provides that social link that is critical to me. And my favorite part of all is the hugs I get and I give at Poz Cafe. It makes all the difference."
Denise
Despite the curves that life has thrown her way, Denise derives pleasure from participating in water aerobics, baking, and cross-stitching. She has also discovered a web site chat room devoted to HIV/AIDS (www.13km.com) that she finds supportive.
Denise has been involved with TIHAN as a volunteer in the office, but is most excited about being utilized as a speaker in faith communities, sharing her personal story about living with HIV. She hopes to reach out to the people in the pews and hopefully change their attitude about HIV/AIDS. Several years ago, Denise experienced a spiritual crisis when the church she was attending forbade her to sing in the choir because they feared she might bleed on the other members, and they even switched their glass communion cups to plastic disposable ones. Denise tried to provide HIV education to the congregation, but they weren't ready to listen. Eventually, she left that church.
Lunch With Love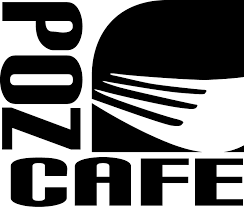 Come to our next POZ Cafe lunch or get a free breakfast voucher!
TIHAN's Poz Cafe lunch program is one of the things that keeps Denise going. One of the reasons that Denise loves Poz Cafe is because it involves volunteers from various faith communities coming together to learn about HIV, and have a hands-on service project supporting people living with HIV/AIDS. These volunteers help make Poz Cafe a safe place, a haven, where she can interact with her peers and does not feel isolated and alone. "HIV can feel isolating at times, so the socialization with TIHAN's volunteers and others living with HIV is so important to us," Denise says. "Poz Cafe provides that social link that is critical to me. And my favorite part of all is the hugs I get and I give at Poz Cafe. It makes all the difference."
Make A Difference In Someone's Life Today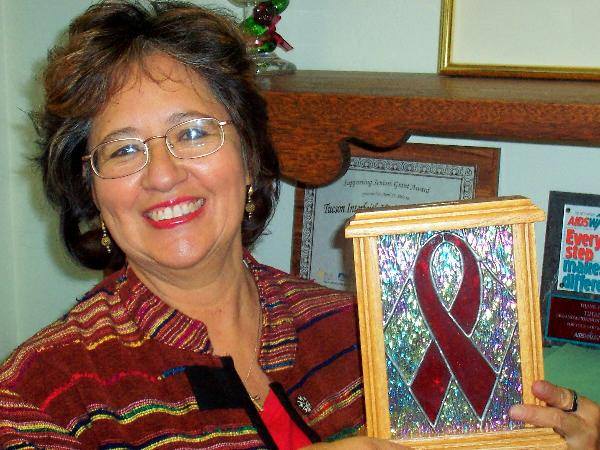 One Woman's Story: Georgeanne talks about living with HIV, and how you — through TIHAN — make a difference to her On the surface, Georgeanne is a wonderful, loving, dynamic and courageous woman.  She relates well to all kinds of people, in part because of her diverse...
read more