Dear Friends,
As we approach the Thanksgiving holiday, we hope you know how much we appreciate you! TIHAN is blessed with wonderful volunteers, donors, CarePartners, staff, and colleagues, and we are grateful to work together with you to build a healthier and more compassionate community…
Thank you for joining us, sharing your blessings, and helping us support each other to live well.
Here are a few announcements to help keep you connected and informed about TIHAN and all our happenings. Plus, one announcement that could make you richer!
Happy Thanksgiving!
Scott
Introducing TIHAN's New Website!

Please take a look at our new updated, user-friendly website: www.tihan.org
Thanks to volunteer Nkechi Esan, we have a new site that is easier to navigate, mobile friendly, and more current! This site replaces the previous website that was well-managed for more than 10 years by webmaster extraordinaire Phil Moul—thank you, Phil! If in exploring our new site, you encounter errors or broken links, please let us know (email scott@tihan.org) so we can correct them. Huge thanks to Nkechi for developing the new site, and to Phil for his decade of service!
Our Holiday Gift Collection Is Under Way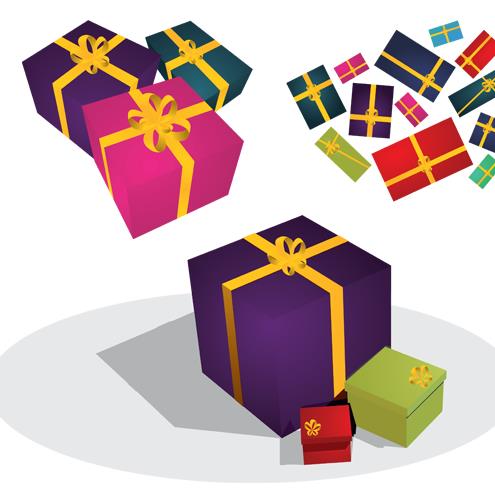 We're gearing up for our two holiday programs: Family Day, a fun event for adults living with HIV and their children, and the special December Poz Café Dinner Party. With these two events coming up, it's our busiest time of year.The winter holiday events help to make the season more warm and special for many CarePartners living with HIV, who may not have a wide circle of family or friends nearby to spend time with. In addition, we collect gift donations to try to offer every CarePartner at least one gift this holiday season. In order to achieve this, we need YOUR help! Any gifts you are able to donate are much appreciated. As you shop and help spread the word, please remember:
Gifts must be new and unused.
Donations should be unwrapped.
Because CarePartners belong to a variety of faith traditions, or may not identify with any faith, we ask that holiday gifts do not portray any religious images or messages.
It's important for us to be able to keep gifts equitable, so please look for gifts whose value is between $20 and $30.
The greatest need is gifts for adult males.
The deadline for bringing your donation, in order for us to be able to use the gifts at our holiday programs for CarePartners, is Monday, December 4th.
Thank you for helping TIHAN make the holiday season more special for CarePartners and their families!
Last Chance to Win A 2017 Ford Explorer Platinum, Round-Trip 1st Class Tickets, and $5,000 Cash – Raffle Tickets Only $25

Jim Click is raffling off a 2017 Ford Explorer Platinum, along with two more prizes this year: two first-class, round-trip airline tickets anywhere in the world (some conditions apply), and $5,000 cash. Raffle tickets are only $25 each, or buy 5 chances for $100. All proceeds from raffle ticket sales through TIHAN will support TIHAN's programs and services. Tickets can be purchased through our website, online at https://tihan.ejoinme.org/raffle, or through the TIHAN office. The drawing will be held on December 14, 2017, but the deadline for purchasing tickets is December 8. With a limited number of tickets to be distributed, your odds of winning are much better than the lottery and many raffles! You do not have to be present to win. Persons must be 21 years of age or older to win. Wishing you good luck!
Daryl Makes Positive Life Changes Living with HIV
September 2017 marked 11 years since Daryl's HIV diagnosis. Although he has faced health challenges along the way, this hasn't stopped him from endeavoring to show kindness to everyone he meets. Daryl didn't allow his diagnosis to slow him down, but instead used it to motivate himself to make positive life changes. He became more attentive to his physical and mental well-being and started eating better, traveling, and volunteering. He has lost over 100 pounds and has seen his confidence greatly improve.
Daryl says that three things have been most helpful during all of these years: his faith in God and Jesus Christ, his adherence to his medications, and his strong work ethic earlier in life which has allowed him to support himself financially.
At TIHAN, Darryl attends the monthly Poz Café luncheons, where he enjoys the opportunity to socialize with his peers. TIHAN offers free transportation to Poz Café, which Daryl has found very helpful; and he says "the meals are great!" Daryl also appreciates the monthly CarePackages filled with toiletries and cleaning supplies, and he has attended Living Well classes that he has found to be "very insightful and informative."
Daryl embraces life fully, saying, "My faith in God is not moved and is stronger than ever. And [my mindset] has taken me to places I've always dreamed of." Today, Daryl says that he lives every day to the best of his abilities and tries to help others whenever he can. With TIHAN's support, Daryl is LIVING WELL with HIV!
Call for Detergent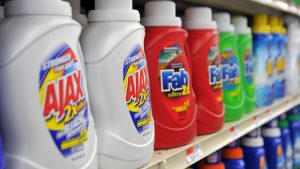 Laundry detergent is one of the most frequently requested products in the monthly CarePackages that TIHAN distributes to CarePartners living with HIV. We could really use your help to ensure that we have enough laundry detergent to meet the needs of our CarePartners! We welcome donations in liquid, powder, or pod form. Please do, however, keep in mind that many of our CarePartners rely on public transportation, which can make it difficult to carry very heavy or bulky containers. Donations can be dropped off at the TIHAN office Monday through Friday, from 8:30 am-4:30 pm.
Meet Murry, One of Our Awesome Operations Assistants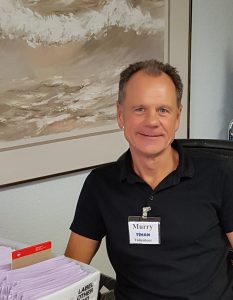 Murry has been involved with TIHAN since 2014, but his passion for supporting people living with HIV/AIDS started long before that. He has been supporting people with HIV/AIDS since his younger sister was diagnosed with HIV in 1990. Since that time, he has done seven international mission trips (Belize, Vietnam, Kenya, Uganda, Malawi and Tanzania) to help people infected and affected by HIV, and three years ago Murry decided he wanted to do something locally as well. After researching different volunteer opportunities, Murry knew TIHAN was the perfect place.
Murry's favorite part of being an Operations Assistant is welcoming people into the office. Whether it's CarePartners, volunteers, office staff, or even the mail carrier – it's fun to be the TIHAN greeter and to make people feel welcome when they walk in the door.
Asked what continues to inspire him to volunteer, Murry responded, "Helping others has been a passion my entire life. Before retiring, I was a teacher for 35 years, and still wanting to give back to the community, I have found volunteering to be deeply rewarding. Since 1990, I have observed the challenges that people with HIV and AIDS face on a daily basis: stigma, medical issues, and more. Volunteering at TIHAN is my small way to give back to this special group of people."
You're Invited: Our December Holiday Open House and Cookie Exchange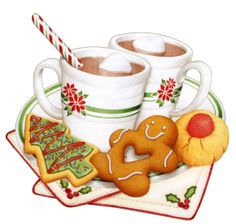 Please join us on Thursday, December 7th from 3:30 – 5:30pm for our "Holiday Open House" at the TIHAN office. We're looking forward to welcoming volunteers, donors, CarePartners, and friends to stop by, meet each other and the TIHAN staff and Board, and enjoy some yummy cookies.
Feel free to bring one or two dozen cookies to share with others. (Please provide information if the cookies contain nuts, as some people have allergies.) We'll provide coffee, punch, and hot chocolate. RSVPs are encouraged—please let us know if you're planning to attend – 299-6647 ext 206 or VolunteerCoordinator@tihan.org And remember: holiday calories don't count!
YOU Could Be the Needed Piece to Complete the Puzzle!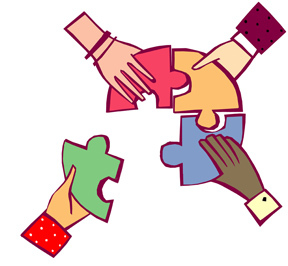 Come to our next Volunteer Orientation and see what all the fun is about! Not all volunteer roles are the same and there is something to pique everyone's interests. Here are some volunteer opportunities we are currently recruiting for:
Operations Assistant Volunteer (formerly known as receptionist)
Link Specialist Volunteers
Grants Committee Member
Volunteer Maintenance Technician
Marketing Committee Member
You can find all of our current volunteer opportunities by going to TIHAN.org, clicking on "Volunteer," or click here. If you'd like to sign up or would like more information please contact Dennisse Ley, Volunteer Coordinator, at 299-6647 ext 206 or VolunteerCoordinator@tihan.org