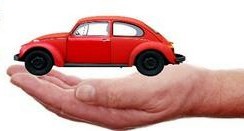 Charitable Auto Resources, Inc. (CARS™) accepts car donations for TIHAN and over 500 other charities and non-profit organizations throughout the United States.
To donate your car, truck, RV, boat, motorcycle, or other vehicle to TIHAN, please complete the form below. A CARS™ representative will contact you shortly to guide you through the next step in the car donation process.
If you prefer to contact CARS™ by phone, please call 877-537-5277, and a CARS™ representatives will help you with your donation.