Our Services
We have many ways to help you - Living Well with HIV classes, Poz Café, Link Specialist Support, CareTeams, and more

Living Well with HIV Series
Our Living Well with HIV program is a variety of classes, presentations, and discussions that support individuals with HIV in becoming more active participants in their own physical, emotional, and spiritual health and wellbeing.
Eating Well
A two-part class, available quarterly, that connects people with food resources and teaches nutritional essentials such as food budgeting and healthier eating. Each class has a cooking demonstration, and participants receive a $50 food gift card upon completing both sessions.
Planning Well
A budgeting class, available quarterly, where participants learn about effective goal setting, tools to manage bills, building and repairing credit, banking, reducing debt, and more.
Living Well
An ongoing series of classes, with a different topic of interest each month. Past topics have included end of life planning, sex and HIV, disclosure, and fitness and exercise. A meal is served at each class, and there is a gift card raffle.
For information on upcoming classes and to sign up, call the TIHAN office at 520-299-6647.
Since I connected with TIHAN and started attending the Living Well With HIV classes, I've met other people like me who have HIV, and the classes have been very valuable, giving me good resources and information – and helped me cope with some of the stresses of living with HIV.
Manuel
Want to Learn More Or Take a Class?
Please contact
 a Link Specialist volunteer at  linkvolunteer@tihan.org or 520-299-6647 (ext. 205).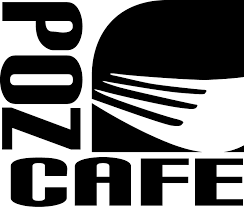 Poz Café Lunch Program
Poz Café, TIHAN's monthly lunch for people living with HIV, is an opportunity for you to get out of the house, take a break, meet other positive people, and enjoy great food! On the third Thursday of each month from 11:30am to 1:30pm, volunteers from local faith communities provide a fantastic, delicious and nutritious lunch. This is followed by time to "hang out," chat, participate in a game or two of bingo, enjoy our raffle of fun and useful gifts, and receive a CarePackage.
People living with HIV and one guest (18 or older) are invited. All attending the café are asked to honor the highest standard of confidentiality. To attend Poz Café, please RSVP by the Monday before the lunch by contacting a Link Specialist volunteer at linkvolunteer@tihan.org or 520-299-6647 (ext. 205). Limited transportation is also available for this event. Please call to find out more.
I like the luncheons because you get to see the same people each time, and it's a great way to meet new people.
Dave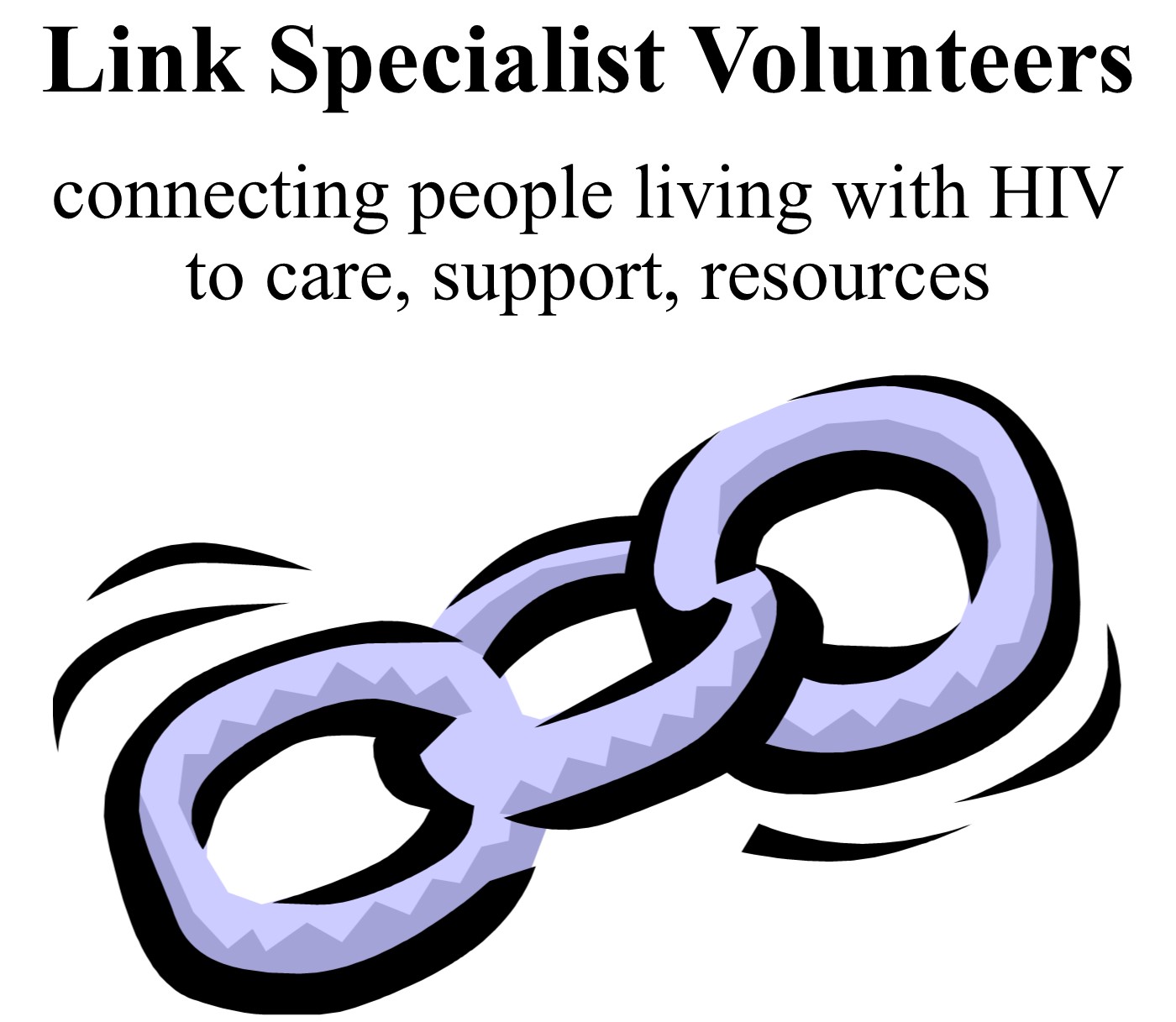 Link Specialists are available to support individuals in the Tucson area who are living with HIV. These trained volunteers help keep you connected to care and support services within TIHAN and elsewhere. We work closely with other service providers to make sure that people living with HIV are aware of the other options for support available throughout the community.
Want Someone To Talk To Or Have A Question?
Call A Link Specialist Today! If you just want someone to talk to, or you have a question about where to find help for a need you may have, you can reach a Link Specialist volunteer at  linkvolunteer@tihan.org or 520-299-6647 (ext. 205).
TIHAN registration services
Regular check-in phone calls
Care Package appointments or delivery
Emergency financial assistance?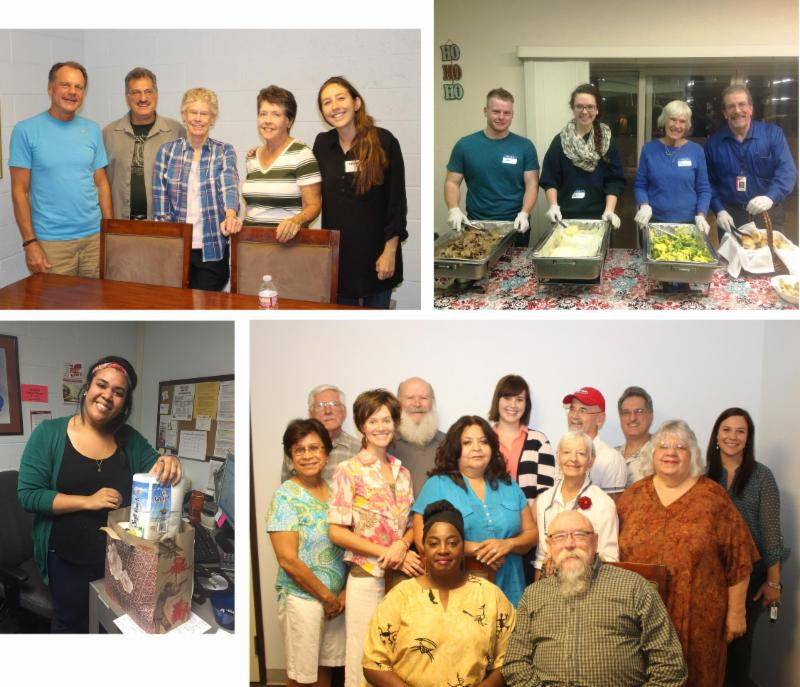 A CareTeam is a group of two to four trained volunteers who work together to offer non-medical support to individuals living with HIV and their families. Team volunteers will help empower you to achieve goals that you set for yourself over a three-month period. CareTeam support may include:
Emotional/social support
Friendly visits and outings
Telephone contact and reassurance
Transportation
Shopping and errands
Companionship during appointments
Emotional support for family members in the home
Referrals to other available support services in the community
CareTeams do not provide dispensing of any medication, skilled nursing care or hands-on personal care, professional counseling, or housekeeping services.
Whether serving as a lifeline to help CarePartners regain their strength and independence, or as a vital day-in/day-out support network during end-of-life transitions, CareTeams provide care and compassion, love and support.  
Want Someone To Talk To Or Have A Question?
For more information on CareTeams and eligibility criteria, please contact a Link Specialist volunteer at  linkvolunteer@tihan.org or 520-299-6647 (ext. 205).
I didn't want to take a 'hand out,' but it wasn't given as a hand out. It was given as a gift.
Georgeannie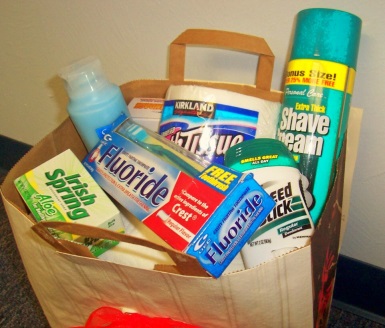 A Care Package is a bag filled with toiletries and cleaning items that are donated by TIHAN member congregations and caring individuals.
Depending on availability, CarePackages may include items such as toilet tissue, paper towels, shampoo, soap, toothpaste/toothbrush, laundry detergent, deodorant, household cleaning supplies, and feminine hygiene products. Individuals living with HIV are eligible for one CarePackage per month.
You can pick up your CarePackage at Poz Café or through an appointment at the TIHAN office. Home delivery may also be arranged when necessary.
To request a Care Package, contact a Link Specialist volunteer at linkvolunteer@tihan.org or 520-299-6647 (ext. 205).
TIHAN partners with other agencies in Tucson to be able to refer individuals living with HIV on a priority basis for financial assistance. Requests are accepted for help with specific expenses, such as rent and utilities. Once the request is approved by TIHAN, you will be referred to a partner for an expedited review through that agency's financial assistance process. 
To request transportation, contact a Link Specialist volunteer three full days in advance at linkvolunteer@tihan.org or 520-299-6647 (ext. 205). All transportation is based on availability and may be dependent on funding.
TIHAN partners with the Southern Arizona AIDS Foundation (SAAF) to provide additional support around the holidays to individuals living with HIV.
Family Day
A fun, interactive event in December for families living with HIV who have children under 18. Children and parents can "shop" for new, donated gifts to give to their loved ones, enjoy making arts & crafts and playing games, and get their picture taken with Santa. For more information or to register for Family Day, please contact a SAAF Case Manager at 520-628-7223.
Poz Café Holiday Dinner Party and Dance
The Poz Café event in December is a dinner rather than a lunch, and is held at a different, larger location complete with a DJ and dance floor. This festive event, for adults living with HIV and their guests, features an elegant dinner buffet, holiday gifts, and tunes to get you moving! For information about this year's holiday party, please contact a Link Specialist volunteer at linkvolunteer@tihan.org or 520-299-6647 (ext. 205).