Dear All,
We hope to see you at our annual meeting and appreciation event on Tuesday, March 13.  Friends, food, inspiration, and a celebration of community—free and open to all! Information about this and other important upcoming events and opportunities is below!
Scott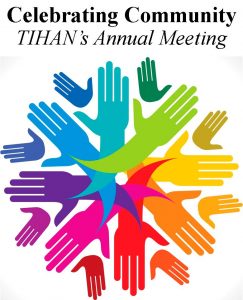 Annual Meeting & Appreciation Party – Tuesday, March 13th — RSVP today!
Please join us as we acknowledge and celebrate the True Colors of TIHAN's dedicated volunteers and community business, faith & organizational partners, & reflect back on our accomplishments from 2017.   The event takes place at St. Michael and All Angels Episcopal Church, 602 N. Wilmot (corner of 5th Street and Wilmot).  
 Registration opens at 5:15pm, the reception with hors d'oeuvres begins at 5:30pm, and the program is from 6:00pm -7:00pm (featuring an overview of TIHAN accomplishments and impact, a presentation of the 2018 Board of Directors, a video highlighting people and events of 2017, and our volunteer and community partner recognition awards).  Come join the party and meet and mingle with our volunteers, staff, and board, as we recognize outstanding contributions. Please RSVP to this event by calling (520) 299-6647 x206 or e-mailing VolunteerCoordinator@tihan.org
Meet Debbie – A TIHAN Operations Assistant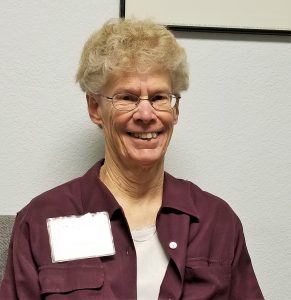 Debbie joined the TIHAN family as an Operations Assistant in September of 2015.  Debbie, who is passionate about giving back to her community, was looking for a volunteer opportunity that was close to home and offered a variety of volunteer positions. When Debbie discovered TIHAN it was the perfect fit! Not only did TIHAN serve the needs of individuals locally, but the engagement possibilities were endless and Debbie is familiar and comfortable working with individuals impacted by HIV/AIDS.
Debbie wears many hats at TIHAN. She is an Operations Assistant, a Link Specialist, a mobile Link Specialist and a general Program Volunteer. While it was hard to choose her favorite volunteer role, Debbie does especially enjoy her role as an Operations Assistant. Her duties and task include, but are never limited to: greeting guests, answering phones when people call needing help, keeping the TIHAN staff organized, assisting with various fundraising efforts and keeping the office running smoothly.
When asked what her favorite part about volunteering is, Debbie said "I enjoy interacting with the Care Partners, staff and visitors. TIHAN is a safe place that offers kindness and good cheer, which is always inviting. The great work done by the staff and volunteers is positive and deserves support".
If you are interested in volunteering with TIHAN as an Operations Assistant, or in any other volunteer role, please contact Dennisse Ley, Volunteer Coordinator at 520-299-6647 x206.
 
New AmazonSmile Promotion from March 12-31 Will Triple Contributions to TIHAN

Amazon is tripling the donation amount to 1.5% when customers make their first eligible smile.amazon.com purchase from March 12 – 31. This is a great opportunity to increase TIHAN's  AmazonSmile donations. Go to smile.amazon.com/ch/86-0819574 and Amazon will donate to Tucson Interfaith HIV-AIDS Network Inc.  For additional details about the promotion, visit the promotion detail page.
Classical Guitarists Play Bach, In Support of TIHAN – Sunday, March 11 at 2pm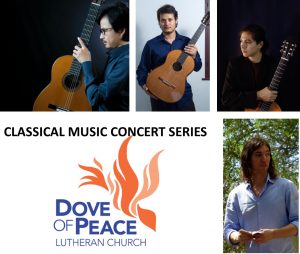 Dove of Peace Lutheran Church's free series of classical music concerts continues its 14th season with a performance on Sunday, March 11, 2:00pm.  The free concert takes place in the Sanctuary of the church, 665 W Roller Coaster Road.  The concert and annual series is paid for by the congregation as a gift to the community, and concertgoers are invited to make a freewill contribution to a local, non-sectarian charity at each event. On March 11, all of the contributions will go to TIHAN.  
New this year, the concert features classical guitarists playing a mostly-Bach program of music by the Baroque composer transcribed for guitar. The performers are finalists from the University of Arizona's David Russell Bach competition, an annual event adjudicated each year by famed Grammy-winning guitarist for whom the competition is named.  Tucson is widely considered to be a center of guitar excellence in the United States, with one of the largest academic guitar programs at the University and frequent world-class artists like Mr. Russell presented by UA and Tucson Guitar Society, whose director, Julia Pernet, assembled the artists for this March 11 concert: Misael Barraza-Diaz from Mexico, Grant Miller from Canada, Ignacio Mondaca Garcia from Mexico, and Bin Hu from China.  
 
Supply Request of the Month: Disposable Razors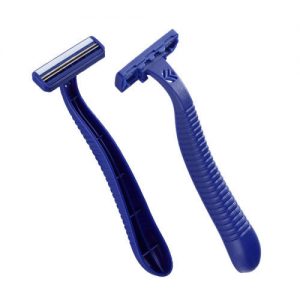 In the monthly CarePackages that TIHAN offers to CarePartners living with HIV, we try to ensure that we can include the most highly-requested toiletry and hygiene items. Disposable razors are one of those top items, and we are currently running low on this product.  Can you help replenish our supply? Donations can be dropped off at the TIHAN office Monday through Friday, between 8:30am and 4:30pm.
Two Great Events to Support TIHAN:  Swinging@AIDS Benefit Concert and Golf Tournament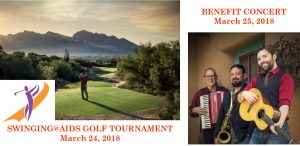 Swinging@AIDS is a golf tournament and benefit concert to jointly benefit the programs and services of TIHAN and the Children of Africa Hope Mission School of Kenya.  
Saturday, March 24 – the 4th annual Tucson Swinging@AIDS Golf Tournament and Silent Auction at El Conquistador Golf (10555 N La Canada Drive).  12:30pm shotgun start, scramble format. $125 entrance fee includes greens fees, meal, prizes, and a $50 donation.
Sunday, March 25 – Benefit Concert, 6:00pm at Monterey Court, featuring The Ronstadt "Brothers" on the Courtyard Stage outside.  Come early at 5:00pm and enjoy dinner, appetizers, or drinks at the Monterey Court Café (505 W Miracle Mile) before the show starts.  Tickets are $20 (of which $15 is a donation), and are available through the TIHAN office or online at https://www.eventbrite.com/e/swingingaids-benefit-concert-tickets-42239431276
 
In Living Color:  Treasures for TIHAN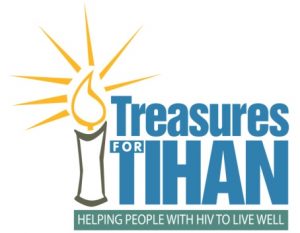 Join us on Saturday, June 2, for a night in living color!  A fun evening of cocktails, live music and entertainment, fantastic food, and wonderful auction items — all for a great cause.
Donate an auction item
Would you or your business/organization like to contribute an item or a gift certificate to support the cause, and receive exposure in our community of hundreds of compassionate people who share your values?  Gift certificates, event tickets, ceramics, jewelry, services, trips, antiques – we like to have a wide variety of items to auction off! Contact us — we can pick up your donation, or you can drop it off.
Become a Treasures event sponsor
Sponsorship levels begin at $500, and each level offers you a host of benefits, including free tickets, publicity, and great karma!
Sign up to volunteer at the event
We have volunteer opportunities on the day before, the day of, the day after – and even in these weeks and months ahead of the event.  Contact us for details.
Order your event tickets
Event tickets are $65 in advance – get yours now!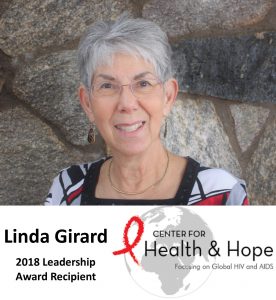 The Center for Health and Hope, working globally and headquartered in Denver, announces that Linda Girard, RN, one of Southern Arizona's longest-serving volunteers in the HIV field, is the recipient of their 2018 Leadership Award.
The award will be presented during the 4th Annual Swinging@AIDS benefit weekend – March 24/25.  The Rev. Dr. Donald E. Messer, Executive Director of the Center for Health and Hope, announced the award, stating, "Linda's compassion and competence combined with her altruistic spirit of generosity motivates others to follow her lead in reaching out to the marginalized and stigmatized," stated the "The Center's Board honors Linda and recognizes her husband, Jim, for their steadfast advocacy and support of equality and justice for LGBTQ people and people living with HIV."
Scott Blades, the Executive Director of the Tucson Interfaith HIV/AIDS Network (TIHAN), commented, "Linda's got an incredible heart for service.  She's one of the most committed and reliable volunteers we've ever had. She cares deeply, and gives so generously of her time and her skills. Our CarePartners living with HIV have the greatest respect for Linda, and we're so thrilled that she's being honored with this award."
Tickets for the benefit concert and awards ceremony are $20 and are available https://www.eventbrite.com/e/swingingaids-benefit-concert-tickets-42239431276. 
Girard has devoted the past 25 years to HIV awareness and support.  A founding board member of TIHAN, she has been an organizational volunteer for the past 24 years.  As chair of the HIV/AIDS Ministry at St. Mark's United Methodist Church, she has helped raise thousands of dollars for TIHAN and the Southern Arizona AIDS Foundation (SAAF), plus ensuring the congregation provides desserts for the Food for Life meal program of SAAF.  
Other volunteer service includes being a Co-Dean of Strength for the Journey, a United Methodist retreat for people living with and affected by HIV; Co-Chair of the HIV Caring Ministries of the United Methodist Church's Desert Southwest Conference; and a former board member of PowerSourceTucson, a nonprofit serving women with HIV.  Additionally, she is a volunteer ambassador for the Center for Health and Hope, Centennial, Colorado, helping to spearhead the annual Tucson Swinging@AIDS golf tournament and concert, which raise funds to support TIHAN and a school in the slums of Nairobi, Kenya.  
In 2015, Linda and her husband Jim were honored with a Spirit of Philanthropy Award, nominated by TIHAN and presented by the Southern Arizona Chapter of the Association of Fundraising Professionals.   
 
Topics that Matter and a Place to Connect with Peers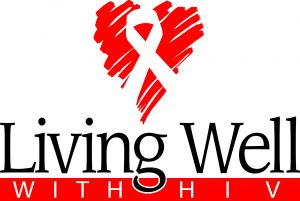 "This was such a great class; I learned so much!"  "Thank you for having a class on this topic!" These are comments that we often hear from CarePartners living with HIV after attending a class in the Living Well with HIV program. In addition to offering a chance to learn practical skills, the Living Well program allows CarePartners to meet and connect with peers.  People often find connections with each other during the class discussion, and sometimes exchange phone numbers to grab lunch or make plans to attend the next Poz Café luncheon together. These connections and strengthening of support networks can be just as important as the practical skills learned in the class.
The Living Well with HIV program embodies TIHAN's goals of providing emotional, social, and practical support to people living with HIV – and we thank you for your support to keep this valuable resource going!
Join in the Fun, Build Community, and Meet New People by Volunteering for TIHAN!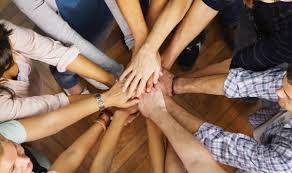 Here's a great way to get to know your community more:  volunteer for TIHAN! Did you know that TIHAN has a wide variety of volunteer opportunities?  We're recruiting volunteers for administrative, event, and Care & Support roles.
"Treasures for TIHAN" Auction Planning Team Members

"Treasures for TIHAN" Auction Item Solicitors

Database Entry Team Members

Operation Assistants

Grants Team Member

Support roles for Care & Support

Link Specialists, especially Spanish-speaking

TIHAN Website Maintenance Volunteer
You can find the complete list of our current volunteer openings by clicking here or going to TIHAN.org, clicking on "Volunteer," then on "Current Volunteer Opportunities." One of them might be just right for you!  Or contact our Volunteer Coordinator, Dennisse Ley, at 299-6647 ext 206, or VolunteerCoordinator@tihan.org