A few bits of good news for you
Dear Friends,
For all the holidays that we celebrate (and we celebrate them all!), please know that our wishes are with you, and we are grateful for your contributions that create a more caring and compassionate world!
As you celebrate with your loved ones this holiday season, I hope you can reflect upon the past year and the difference you have made in the world, including your support of the hundreds of people living with HIV/AIDS whom you have helped through your support of TIHAN.
Please take a minute and check out these notes of thanks, announcements of some upcoming fun events, opportunities to make a difference, and news about HIV.
With warm wishes for our TIHAN family of friends,

P.S. If you would like to check on how much you have contributed to TIHAN so far this year, please contact me at 520-299-6647 ext 202 or scott@tihan.org and I can give you an update on your contribution history for the year.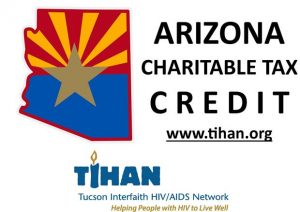 Your Donation to TIHAN Makes You Eligible for a Tax Credit of Up to $400 or $800
If you live in Arizona and file state income taxes, your contributions to TIHAN can make you eligible for a TAX CREDIT for your 2017 taxes!  TIHAN has been designated as a Qualifying Charitable Organization for the State of Arizona. So by donating to TIHAN, you may be eligible for an Arizona Tax Credit and reduce your state income tax liability with a dollar-for-dollar reduction (up to $400 per person, or $800 per married couple filing jointly). Contributions to TIHAN can be made online (click here or go to www.tihan.org and click on the "Donate Today" icon), or mail your check to TIHAN, 2660 North 1st Avenue, Tucson, Arizona 85719.

A Reminder about How You Make A Difference:  Helping Mike to Live As Well as Possible with HIV
In 2007, "Mike" (his nickname) became extremely ill. After two years of doctors' visits and tests, he was finally diagnosed with HIV. Mike was relieved to know what was causing his illness, but now had to face an uncertain new reality. "It was scary in the beginning, and has been pretty difficult [over the years] due to the medications," Mike says. He has, however, gained a more positive outlook on life since his diagnosis in 2009. Now, he works to encourage people who are newly diagnosed by sharing his own story and letting them know it gets better. "It's been hard, but I've had good support, and TIHAN is a part of that."
The support provided by TIHAN through our various programs and services has played an important role in Mike's life. "I enjoy the social events (such as Poz Café), and the Link Specialist volunteers have been very helpful and supportive." Additionally, he has found the Living Well classes and the monthly CarePackages to be quite valuable because he receives useful information and items. Because of your support, TIHAN is a critical part of the support network helping Mike live well with HIV!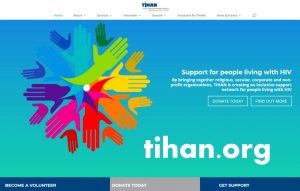 Give Us Feedback on our New Website, Please
Thanks for your feedback about our new website!  (Check it out now at www.tihan.org)  Please take a minute and let us know your thoughts via this quick three-question online survey:  https://www.surveymonkey.com/r/DDXNJGX
And please continue to let us know your suggestions and feedback if you encounter any issues with our site.  Thanks again to our volunteer Nkechi Esan for developing the new site for us!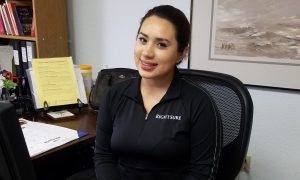 Thanks to Operations Assistant Nichole
Through a semester-long internship program at the University of Arizona, Nichole joined TIHAN as a volunteer Operations Assistant in August of 2017. She chose to volunteer for TIHAN because she is passionate about HIV/AIDS awareness and education, and because TIHAN is a community-minded, local, grassroots nonprofit, which serves individuals living in Tucson and Southern Arizona.  As a volunteer Operations Assistant, Nichole's favorite part of her position is the interaction with the staff because she can truly see who does what within the organization, and see how the pieces all fit together. She loves learning about and being an important part of the day to day details of the work happening at TIHAN.
In addition to volunteering as an Operations Assistant, Nichole has been an active part of TIHAN's community education/outreach program. She enjoys representing TIHAN at community events because she wants people to learn about what TIHAN does for the community and for individuals who are impacted by or living with HIV/AIDS.
When asked if she had any thoughts she would like to share with the TIHAN CarePartners, volunteers, donors and friends, Nichole said: "I would like to ask the members of the Tucson community to keep an open mind and continue offering support to community nonprofits because we do not know when we, as individuals, might need to turn to them for help or support.  As for the TIHAN staff, thank you all for all the knowledge that you shared and bestowed upon me. Thank you for welcoming me into your team and making me feel always at home! I will miss you all!"
Thank you, Nichole, for your contributions to TIHAN. We thank you for your hard work and commitment this past semester and we wish you all the best as you graduate and move on to the next chapter in your life.  And remember, we now have another opening for a new Operations Assistant, so contact Dennisse at VolunteerCoordinator@tihan.org if you are interested in this volunteer opportunity!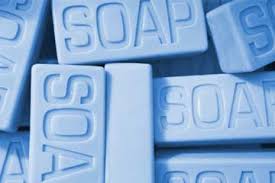 Call for Toiletry Donations: Soap or Body Wash
As we near the end of 2017, we want to thank you for your generous donations in the past year! Thanks to your support, every CarePartner who has come into the office for a CarePackage this year has been able to leave with a bag full of toiletry items. Currently, we are running low on soap, and need your help in replenishing our supply. Can you donate bars of soap or bottles of body wash for our people living with HIV? Donations can be dropped off at the TIHAN office Monday through Friday, between 8:30am and 4:30pm.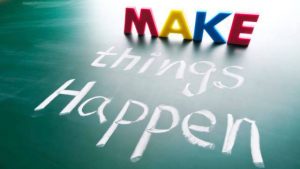 New Year coming up, New Goals, New Volunteer Opportunities!
Did you know that TIHAN is the largest volunteer-based provider of support services for people living with HIV in Southern Arizona?  TIHAN helps people with HIV to live well, and we have a variety of volunteer opportunities.  If you are interested in exploring these and other available opportunities, contact Volunteer Coordinator, Dennisse Ley at (520)299-6647 ext 206 or VolunterCoordinator@tihan.org.  On Tuesday, January 23, 2018, we have an orientation session for new volunteers – learn more about what's going on with HIV today, TIHAN's programs, and how you can help support people living with HIV, either directly or indirectly, with your time and skills.  Be part of a network of caring people making a difference and providing outreach and care!  Get started now, be part of something bigger this year, become part of TIHAN's Volunteer Team!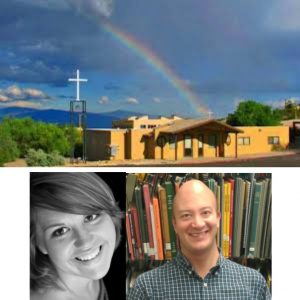 A Special Evening of Classical Music to Benefit TIHAN
Church of the Painted Hills is putting on a special classical recital at 7:00pm on Monday, December 18 in their sanctuary at 3295 W. Speedway, Tucson. The classical recital will also include some Christmas music, and is free and open to the public – a freewill offering will be taken, with proceeds being divided evenly to benefit the programs and services of the Tucson Interfaith HIV/AIDS Network (TIHAN) and the music program of the Church of the Painted Hills.   The event will feature performances by Leah Allen and Paul Joseph Kohler.  
About Leah Allen
As an active recitalist and concert soloist, Leah Allen has been praised for her "lovely ringing tone" and "glorious high." With repertoire ranging from Purcell and Mozart to Berg and Heggie, Ms. Allen's voice reveals characteristics of a full lyric soprano. Easily flexible both in her vibrant lower registers and her brilliant high extension, she performs with a dynamic commitment and comfortable stage presence. Ms. Allen has performed throughout the United States and western Europe as a concert soloist in Schubert's Mass in G, Handel's Messiah, and Mozart's Requiem as well as various other works. Along with her concert work, Ms. Allen has performed Rodalinda from Handel's Xerxes. She has also performed scenes with orchestra as the title character from Donizetti's Lucia di Lammermoor, Mercedes from Bizet's Carmen, and the Countess from Mozart's Le Nozze di Figaro. Raised in the Pacific Northwest, Leah Allen had her first vocal training as a freshman in college. Within two years, she had won several competitions and appeared live on Spokane Public Radio. Her pedagogy rests on a solid technical mastery of the instrument, combined with an analytical understanding of the repertoire. Ms. Allen has studied and participated in festivals and master classes with renowned teachers and performers, including Kristin Dauphinais, Larry Day, Shirley Emmons, Kriztina Laki, Deborah Raymond, and Lucy Shelton.
About Paul Joseph Kohler
Paul Joseph Kohler began music study at the age of 12, showing gifts for the piano, the organ and composition. He has performed at the McClelland Arts Center, Columbia Theater and other notable venues. In 2010 he completed undergraduate studies in music and philosophy at Utah Valley University.  He has studied with Michael Lobberegt of the Mozarteum, Sofia Rosoff (the major protégé of legendary piano pedagogue Abby Whiteside), and Steinway Artist Hilary Demske. Mr. Kohler has made an extensive study of music history, the piano literature and theories of piano technique. His wide experience as an accompanist has meant playing in many styles, and for many types of ensembles. He recently completed a Master of Music degree in piano performance at the University of Arizona.
About Church of the Painted Hills
Our church is located in the foothills of the beautiful Tucson Mountains. We are a diverse community of people, united in worshiping God, caring for one another, and reaching out to our neighbors everywhere. We endeavor to be disciples of Jesus Christ in the world, working for justice and peace, and seeking to discern where the Holy Spirit is leading. We are open and accepting, welcoming all people to our warm and loving fellowship. Our congregation supports Youth on Their Own, Habitat for Humanity, The Heifer Project, the Community Food Bank, and Interfaith Community Services, as well as our own initiatives.  We want to make "a difference that lasts" in the lives of people everywhere, taking to heart that "to believe is to care and to care is to do."  Your family, friends and children are all welcome here!  
About Tucson Interfaith HIV/AIDS Network (TIHAN)
For 23 years, TIHAN has been organizing volunteers, businesses, organizations, and faith communities to respond to the HIV/AIDS health crisis.  To support people with HIV to stay health and live well, TIHAN provides a variety of volunteer-based support services available to the thousands of people in Pima County with HIV.  Since 1994, this collaborative program has been providing HIV education and awareness, supporting people with HIV, and encouraging more people and groups to join the fight and become part of the solution.   Inclusive and welcoming of all people, TIHAN services are provided without prejudice or proselytism.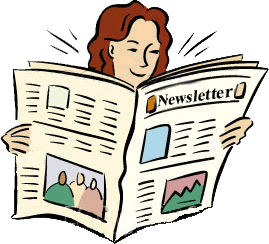 The TIHAN Newsletter Brigade needs YOU!   
Our next quarterly newsletter production party is Monday, January 22nd through Thursday, January 25th.  Our quarterly newsletter production is a wonderful group event – friendly, interesting people, easy work, and it helps us create our important print newsletter. We can use your energy (and smile) for a few hours, a morning, afternoon, or the entire four days.  Folding, tabbing, labeling, and sorting will take place in the TIHAN office from 9am to 4pm Monday, January 22nd through Wednesday, January 24th and 12pm to 4pm on Thursday, January 25th.  Please RSVP by phone or email to Maggie McCann, Operations Manager, at 299-6647 ext. 204 or OperationsManager@tihan.org. Refreshments will be provided and if you are interested in sponsoring one of the lunches during the production party week, please let us know. We hope you can join us!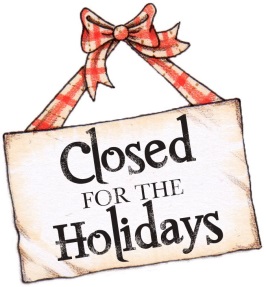 TIHAN Holiday Schedule
Please note that the TIHAN office will be closed on Monday, December 25th in observance of Christmas Day, and again on Monday, January 1st, 2018 in observance of New Year's Day.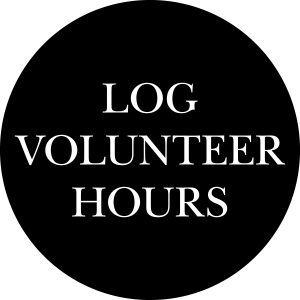 Submit Your Volunteer Hours Online!
A gentle reminder for all TIHAN volunteers to report all your volunteer hours for 2017. Please click here.
After you've entered your name and volunteer services, you'll have some optional questions to answer.  At the bottom of the page, make sure you click "SUBMIT".  You will know that your information has gone through successfully when you see the message, "Thank you! Your response has been recorded."
If you are new at submitting your hours online, you can find this form by:
Going to

www.tihan.org

Go to tihan.org.

Click on "Volunteer" at the top of the page

Find and click on "Log Your Volunteer Hours"

Fill in the requested field "Name".

Click "Next"

Fill in the requested fields

Click "Next"

After answering the questions, click "Submit"

You're all done!
You're still welcome to use the paper version of the Volunteer Impact Report, but no matter how you report your volunteer hours, thanks for being part of the TIHAN family.