Monthly E-Newsletter for
 July 2017
---
Dear Friends,
So many ways you can get involved and make a difference with the time and resources you have! Here are some news tidbits and ways you can get involved. We celebrate you and your presence at TIHAN, helping us all to live well.
Scott Blades
Executive Director
---
Volunteer Appreciation Ice Cream Social
TIHAN has amazing volunteers, and we want to celebrate and show you our appreciation with ice cream! If you're part of the TIHAN volunteer team, we hope you'll join us here at the office on Tuesday, July 18 from 4 to 6pm to enjoy some great company and a few scoops of yummy ice cream and toppings. This will be a wonderful opportunity to chill out with TIHAN staff and other volunteers.  We'll provide several delicious flavors of ice cream (including a sugar-free option and a dairy-free option) and a selection of toppings. You are also welcome to bring your own toppings to share.
Please RSVP to Dennisse, Volunteer Coordinator, at 520-299-6647 ext. 206 or VolunteerCoordinator@tihan.org. We'd love to have your RSVP no later than Friday, July 14 so we can be sure to have enough goodies on hand for everyone who attends. Hope to see you at the Ice Cream Social!
---
Win A New Car, First Class Air Tickets ANYWHERE, or $5,000 Cash! $25 Raffle Tickets
This year, the Jim Click Millions for Tucson Raffle features a great Raffle Grand Prize: a 2017 Ford Explorer Platinum, plus — new this year — two more great prizes. Second Prize is two first-class roundtrip airline tickets to anywhere in the world, and Third Prize is $5,000 cash! Tickets are only $25 each, or 5 tickets for $100. For every ticket TIHAN sells, we get to keep the money to support our programs, and you get a chance at these three awesome prizes.
Tickets are available at the TIHAN office or online athttps://tihan.ejoinme.org/raffle. The drawing will be held on December 14, 2017, but the deadline for purchasing tickets is December 8. A maximum of 100,000 tickets will be distributed to Southern Arizona charities to sell. You do NOT have to be present to win, but you must be 21 years of age or older to win. Get your tickets now!
---
Toilet Paper: Our Supplies Running Low
In 2016, the TIHAN office distributed an average of 70 CarePackages per month to CarePartners living with HIV. These decorated bags are filled with essential toiletry and cleaning items, which can be a hardship to purchase when living on a limited income. We continue to see an increased demand for this service in 2017, and last month, we distributed 83 CarePackages from our office. We need your support to keep up with the great need. Toilet tissue is always one of the most requested CarePackage items, but our stock is running low.
Please help us best serve our CarePartners by delivering the services that they most need. Whether you can donate a pack of two rolls from the grocery store, or a pack of 30 rolls from Costco – every donation is very much appreciated. Donations can be brought to the TIHAN office at 2660 N. 1st Ave. during regular business hours, Monday-Friday 8:30-4:30. Two-ply only, please!
---
Recruiting for a Few Key Volunteer Roles
Interested in knowing how you can provide support to help people living with HIV to live well? Sign up for our next Volunteer Orientation, which takes place on Saturday, July 29 from 8:30am to 12:30pm! We're recruiting volunteers for both administrative and Care & Support roles, including
Operations Assistants (formerly known as front desk receptionist)

Link Specialist Volunteers (especially Spanish-speaking)

Data Base Entry Volunteers
We hope to find kind and caring people with the talents and skills to perform these important roles. If you'd like to explore one of these roles or other volunteer opportunities, contact Dennisse at (520) 299-6647 ext. 206 or VolunteerCoordinator@tihan.org to learn more and get started.
---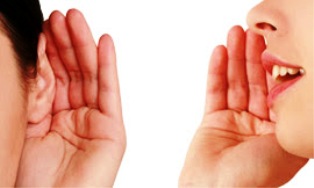 Listening to CarePartners' Thoughts on TIHAN
Whether it's in the TIHAN office, at a Living Well class, at Poz Café, or over the phone, we often hear CarePartners living with HIV tell us how important TIHAN's programs are to them. These bits of conversation have been shared with us over the past month:
"Boy, there's nothing like this [where I lived before]. Everyone's so compassionate, warm, and inviting – it makes you feel important, you know?"

"My partner and I don't get out much. He gets really excited for Poz Café each month – he honestly starts looking forward to it way in advance."

"I might hear this message all the time, but that's what I needed, [the Living Well presenter] saying that to me right now. I know that was my Lord speaking to me. I'm so happy!"
We thank you, our donors and supporters and volunteers, for helping us to continue providing quality programs and services with compassion and non-judgment to individuals in Tucson living with HIV.
---
Help Us Fold Newsletters on August 14, 15, 16 & 17
We're seeking dedicated, friendly volunteers to help us fold newsletters at the TIHAN office. Our newsletter assembly gatherings (Folding Parties) start at 9am and go until about 4pm or so – but you are welcome to join us and help for whatever period of time you have available, even if it's just for an hour or two. Have fun, meet new people, enjoy snacks, and help with our newsletter folding. Please RSVP to Maggie McCann, Operations Manager, via email at OperationsManager@tihan.org or 520-299-6647 ext. 204
---
Order Your TIHAN Shirt Today!
Show your support! The link to order and purchase your embroidered TIHAN polo shirt is up and running, courtesy of our friends at Big Frog Custom T-Shirts & More. Shirts sizes SM, M, LG, and XL are $29.99 (plus tax), and 2XL is an additional $2, and 3XL is an additional $4. Shirts will take 1-2 weeks, and can be picked up at the Big Frog store on Campbell and Glenn at no additional cost.
The link to order is below, with our apologies that the descriptions are gender-binary (options being limited to "men's polo" or "women's polo"), because we know that the world is not binary, and that gender identity and expression are expansive and fluid! They tell us that the difference is that the "women's polo" has some extra room in the chest, and the buttons are on the opposite side from the "men's polo."
Order your shirt now — you'll look stylish, and help raise TIHAN's visibility too! Click here to order online!