Monthly E-Newsletter for
 June 2017
---
Dear Friends,
A festive ballroom full of awesome people, fantastic food, great items donated for bidding on, a fun, casual, cool evening under the stars. Thanks to hundreds ofitem donors, volunteers, sponsors, and attendees who helped make Treasures for TIHAN 2017 such a great success! It's the most important evening of the year for our CarePartners living with HIV who look forward to knowing that our community has once again given generously to fund vital programs and support services. Thanks for making our 20th anniversary Treasures for TIHAN a fabulous benefit event that will help people with HIV to live well.
A few hundred more event photos can be seen here. If you missed the fun but would still like to contribute to the programs of TIHAN and those we serve, please consider making a donation in support of our programs and our CarePartners. Click here to make a donation to support people living with HIV.
Below are a few announcements that we think will be of interest to you!
Scott Blades
Executive Director
---
Moving Well, Together: Join us for a social event/walking group at Reid Park
Whether it's for the social component or exercise, come out and let's walk! Get out and get moving! Join us for a free group walk (at your own pace) — open to TIHAN and our network of friends — volunteers, donors, CarePartners, kids, the general public: everyone and anyone, regardless of whether you're involved with TIHAN or not.
Just show up and walk with us Wednesday, June 21 at 7:00pm at the Reid Park walking path. It's just a social event to encourage people to get out and exercise a bit together. Some of us will walk very slowly and just a few blocks, and some will walk faster or farther. Younger or older, positive or not, beginner or experienced, involved or just a friend, everyone is welcome. The most important thing isn't how fast or how many miles you want to walk, but that we all do what we're comfortable with, and we get out and move — together! Bring your friends or kids or come solo. We'll meet at the northeast corner of Broadway Boulevard and Alvernon Way, at the entrance to the tennis courts, and we'll walk the path. Join us!
---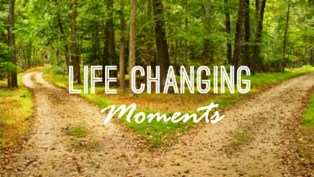 That Moment When…
"Can you remember a moment in your life when a vital realization hit you? When a crisis, while dragging you down, also opened your eyes? When a person intervened and showed you how a hard situation could be turned around? In this collection of voices and stories, we've highlighted key moments that made a tremendous difference in the lives of our community members."
Click here to see these impactful moments from people living with HIV.
---
Link Specialist Services Offered: CarePackages, Information, Resources, Support, and Hope
TIHAN volunteer Debbie Barnette retired from 30 years in education in order to take over caregiving of her mother. After her mother passed away, Debbie has spent her retirement time working part-time and has volunteered at various nonprofit organizations — in addition to spending time on golf, music, dog care, and other passions. Two years ago, Debbie discovered TIHAN through a volunteering website, and today she serves as both an Operations Assistant and a Link Specialist volunteer at TIHAN.
As a Link Specialist, Debbie works directly with CarePartners living with HIV — distributing CarePackages, providing information and resources, and offering support in a variety of ways. She also helps with CarePackage deliveries, monthly Living Well With HIV classes, and special events. Debbie enjoys working with CarePartners, and has received lots of thanks and compliments for her friendly help. Thank you, Debbie and all of the Link Specialist Volunteers, for providing CarePartners with important practical support, but also the connections and hope that TIHAN is all about.
---
Please Keep the Toilet Tissue Donations Rolling!
Paper towels and toilet tissue are the key ingredients in the CarePackages that we distribute each month to CarePartners living with HIV. It's hard to imagine life without these products, especially toilet tissue, isn't it?
Right now, TIHAN has plenty of paper towels in stock, but we need your help in bolstering our supplies of toilet tissue. All we ask is that the rolls be two-ply. Can you donate a roll, a pack of eight rolls, or a case of 96 rolls? Donations can be brought to the TIHAN office at 2660 N. 1st Ave. during business hours: Monday through Friday, 8:30am to 4:30pm.
---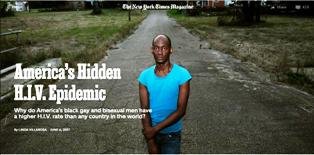 An Important Story: America's Hidden HIV Epidemic
The South has become the center of the HIV epidemic in the United States. This powerful article in the New York Times Magazine enlightens us on issues including the HIV prevention pill, community viral load, health and race disparities, homophobia, race and HIV, and much more.
"Between 2005 and 2014, new HIV diagnoses among African-American women plummeted 42 percent, though the number of new infections remains unconscionably high – 16 times as high as that of white women. During the same time period, the number of new HIV cases among young African-American gay and bisexual men surged by 87 percent."

"As the center of the epidemic has moved from New York and San Francisco to the smaller cities in the South, and from gay white men of means to poorer people of color, LGBT advocacy and fund-raising has shifted to marriage equality…"
---
Recruiting for a Few Key Volunteer Roles
TIHAN, the largest volunteer-based provider of support services for people living with HIV in Southern Arizona, has some important volunteer opportunities:
Link Specialist Volunteers (connecting people with resources)

Operations Assistant Volunteers (receptionist)

Administrative Support Volunteers

Data Entry Volunteers
We hope to find caring and compassionate people with the talents and skills to perform these important roles. If you want to help, contact TIHAN Volunteer Coordinator Dennisse at (520) 299-6647 ext 206 or VolunteerCoordinator@tihan.org
---
Volunteer Appreciation Event: Save the Date!
TIHAN has amazing volunteers, and we want to celebrate and show you our appreciation with ice cream! If you're part of the TIHAN volunteer team, we hope you'll join us here at the office on Tuesday, July 18 from 4 to 6pm to enjoy a few scoops of yummy ice cream and toppings. This will be a wonderful opportunity to hang out and chill out with TIHAN staff and other volunteers. We'll provide several delicious flavors of ice cream, a sugar-free option, a dairy-free option, and a selection of toppings. You are also welcome to bring your own toppings to share.
Please RSVP to Dennisse, Volunteer Coordinator, at 520-299-6647 x206 or VolunteerCoordinator@tihan.org. We'd love to have your RSVP no later than Friday, July 14 so we can be sure to have enough goodies on hand for everyone who attends. Hope to see you at the Ice Cream Social!